Everything You Need to Know About Retirement
Dale Buckner, Inc is on your side when it comes to planning your dream retirement. We've pulled together our best resources to help you make informed decisions, avoid costly mistakes, and secure your financial future for years to come.
If you'd prefer a personalized discussion with in-depth guidance for your specific financial needs, book a consultation. We'd love to help!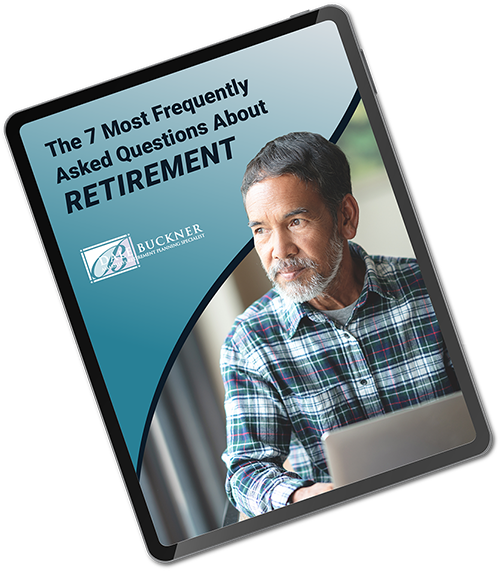 DOWNLOAD OUR GUIDE:
THE 7 MOST FREQUENTLY ASKED QUESTIONS ABOUT RETIREMENT
Planning for retirement can be overwhelming, especially if you don't already have a plan. You want to keep your money safe, but how can you prepare for retirement when you don't know what you don't know?
Download our free guide, The 7 Most Frequently Asked Questions about Retirement.
Our team has a combined 40 years experience working in the financial industry and we've gathered the most common questions our clients have asked us about retirement planning and financial management.
With this guide, you'll learn how to start planning for your retirement, what to expect, and what questions you need answered before you make decisions. You'll be able to retire with confidence and stop worrying about your finances. Download your free copy today!
STAY UP TO DATE ON THE LATEST MARKET TRENDS:
Fluctuations in the market can affect your investments, so every week we send out a market update to help you stay on top of the latest economic changes and trends.
In this week's recap: Mixed message provokes volatility.
Read More...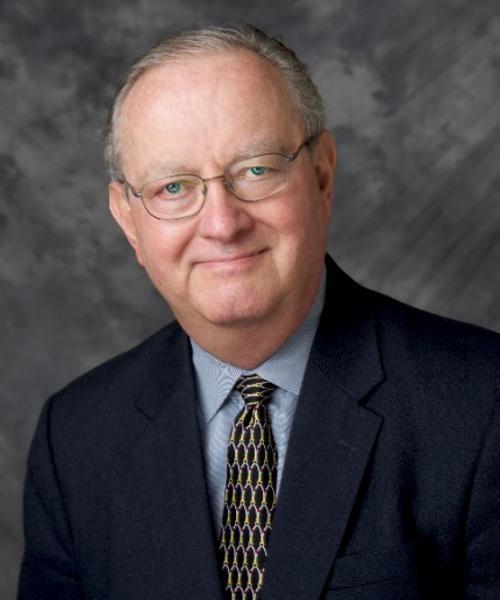 AT DALE BUCKNER, INC WE STRIVE TO TREAT YOU LIKE A VIP
We value your security and take every measure to protect your investments. We are follow federal and industry guidelines to ensure all assets are managed with the upmost care and safety.
At Dale Buckner, Inc., we have a fiduciary duty to keep your best interests above our own. Every decision we make will be made in adherence to a strict code of ethics.
If you're interested in seeing the policies and ethical code we use to shape our decisions, please feel free to download our pamphlet below.
LISTEN TO DALE'S FINANCIAL ADVICE EVERY WEEK
For over 25 years, Dale has hosted The Financial Clinic Radio Show, providing listeners with invaluable advice on their finances, retirement, and where to get personalized guidance. Now, that same show is a podcast.
Each week, Dale will cover different topics related to retirement, how to protect your principal, estate and legacy planning, social security, and more. Listen now!
Websites We Recommend
Here are links to a collection of calculators. You can use them to get a rough estimate of how much you'll need for retirement, to save for college, accrued interest, and more:
Other websites we recommend for legal service, investments, and other retirement-related needs:
Link Disclosure: The information being provided is strictly as a courtesy. When you link to any of the websites provided here, you are leaving this website. We make no representation as to the completeness or accuracy of information provided at these websites. Nor is the company liable for any direct or indirect technical or system issues or any consequences arising out of your access to or your use of third-party technologies, websites, information and programs made available through this website. When you access one of these websites, you are leaving our website and assume total responsibility and risk for your use of the websites you are linking to.
You Worked Hard to Get Here, Now Retire Stress-Free
Making sure you've prepared for everything life can throw at you in retirement is overwhelming. There's so much to consider and worry about, when all you really want to do is enjoy your extra time in ways you've always dreamed.
Schedule a consultation with Dale Buckner, Inc today to find out how we can help you create a personalized retirement plan that keeps your finances secure and prepares you for all the unexpected turns life can take.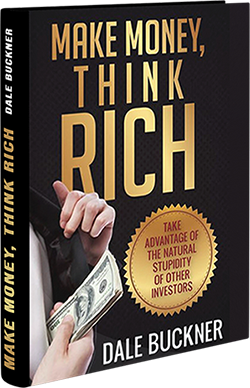 Make Money, Think Rich: Take Advantage of the Natural Stupidity of Other Investors
You should feel confident that your investments are working for you, no matter the state of the economy.
But when it's so easy to get swept up in herd mentality, your fears may end up driving your decisions—and costing you big time.
If you want to protect your money and learn how to get rich off investing, you need Dale's book Make Money, Think Rich. In it, Dale offers his insights on why investing is so hard, how to overcome your instincts, and how to profit off the mistakes of others.
Pick up your copy today to make sure you're in control of your investments, so you can trust that your money will be available to you whenever you need it.