THE 7 MOST FREQUENTLY ASKED QUESTIONS ABOUT RETIREMENT:
DO YOU HAVE A PLAN FOR RETIREMENT YET
OR DO YOU KEEP PROCRASTINATING
BECAUSE YOU DON'T KNOW WHERE TO START?
Dale Buckner, Inc. is on your side when it comes to planning your dream retirement. We've pulled together a quick guide on the the seven questions we get asked the most about retirement. We hope this guide will help you make informed decisions, avoid costly mistakes, and secure your financial future for years to come.
If you'd prefer a personalized discussion with in-depth guidance for your specific financial needs, book a consultation. We'd love to help!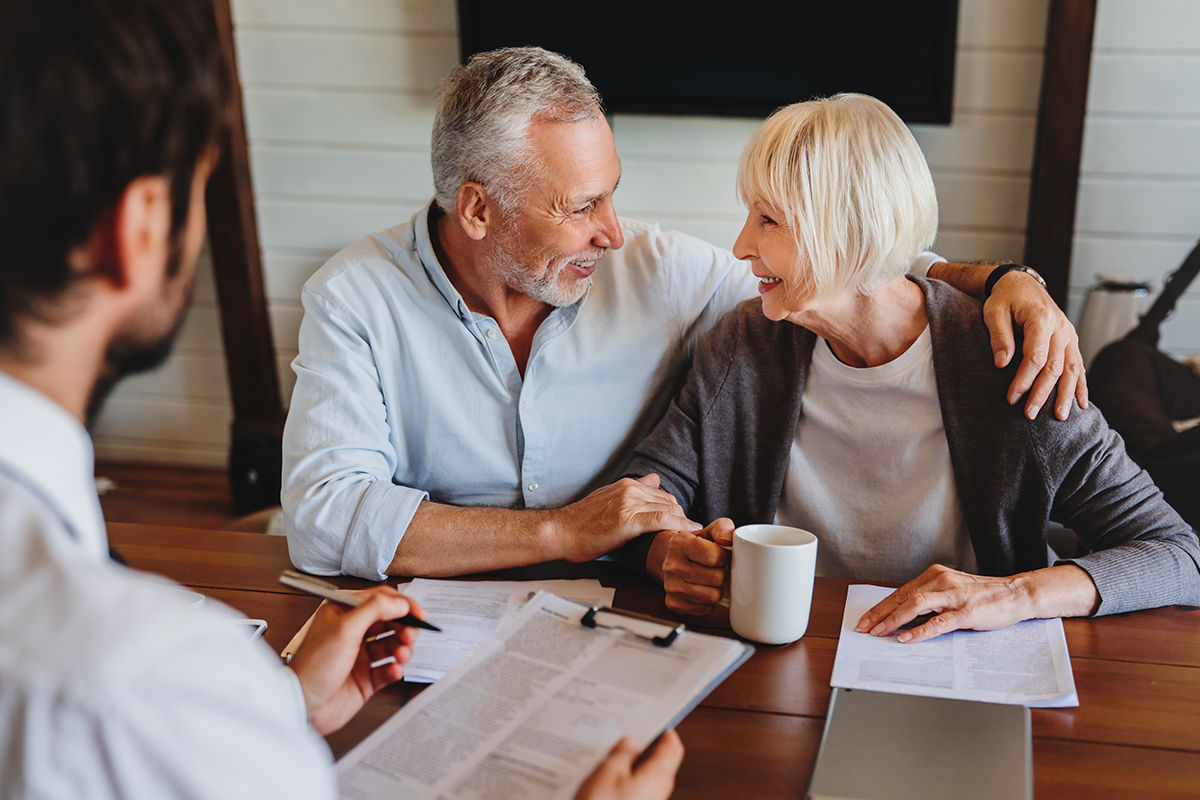 1) WHAT ARE THE BIGGEST MISTAKES RETIREES MAKE?
The biggest problem we see is when a retiree doesn't have a financial strategy.
Lack of strategy can lead to over- or under-spending, which leaves you stressed about running out of money or holds you back from your dream life.
Fear of running out of money causes many newly retired workers to hold back and limit their spending in the first few years of retirement. They believe being conservative is essential to make sure they'll have enough for later.
Though we don't recommend spending frivolously, our experience has been that some retirees should spend at least some of their money within the first few years of retirement to enjoy their health and high energy.
Do you have a backlog of "to do's" you'll get to when you have time? Perhaps the beginning of retirement is the perfect time for you to travel, golf, participate in volunteer experiences, or even start a second career. Only you—and your financial partner—will know what's right for you.
We can help you plan for retirement appropriately so you can enjoy your preferred cost of living during post-work and never worry about running out and having to settle—or worse, beg, borrow, or steal for the rest of your life.
---
2) I'M CONCERNED ABOUT THE CHANGE THAT RETIREMENT WILL BRING TO MY DAILY ROUTINE. WHAT CAN I DO TO PREPARE MYSELF FOR THIS CHANGE?
Retirement is a big transition. To best prepare for it, we recommend you come up with a plan and schedule prior to actually retiring because it will keep you moving forward with purpose.
Make a list of everything that's important to you and how you want to spend your time. Schedule activities and events that you intend to pursue in retirement into your calendar. Talk with your spouse and family about how they can get involved so you're all on the same page.
Try doing a "dress rehearsal" by taking a two-week vacation at home and pretending you have retired. Many pre-retirees have found this to be a practical way to find out if they are ready (or not) to retire.
However you prepare, know that you're not alone in the transition. We're a great resource for answering your questions and talking you through what we've found to help.
---
3) THE IDEA OF NOT WORKING MAKES ME UNCERTAIN ABOUT MY FINANCIAL FUTURE. HOW CAN I KNOW THAT THE RESOURCES I HAVE ACCUMULATED WILL HELP ME MEET MY NEEDS FOR THE REST OF MY LIFE?
Life offers no guarantees, but that doesn't mean we have to be scared to live it. Just like anything, retirement is easier to navigate when you have a strategy to guide you.
YOU'VE SPENT UP TO FORTY YEARS ACCUMULATING WEALTH, HOW LONG HAVE YOU SPENT ANALYZING AND PROJECTING YOUR INCOME AT RETIREMENT?
There are any number of strategies you can follow to plan your retirement successfully and so many guides you can go to for help. Now, many software programs are available at little or no charge.
Consider making the last year or two before retirement a "trial retirement." Calculate your likely income at retirement (or get someone like us to help you do so) and reduce your spending so you live within that budget. Not only will this allow you to save more, but you'll get a chance to see how well your retirement strategy will work all before you get your last paycheck.
The key, then, is to have a plan in place and know what your options are. For example, working with a financial partner like Dale Buckner, Inc. can help you continue to save during retirement. Our strategies and process often offer a growing income available later in retirement just when you need it most.
---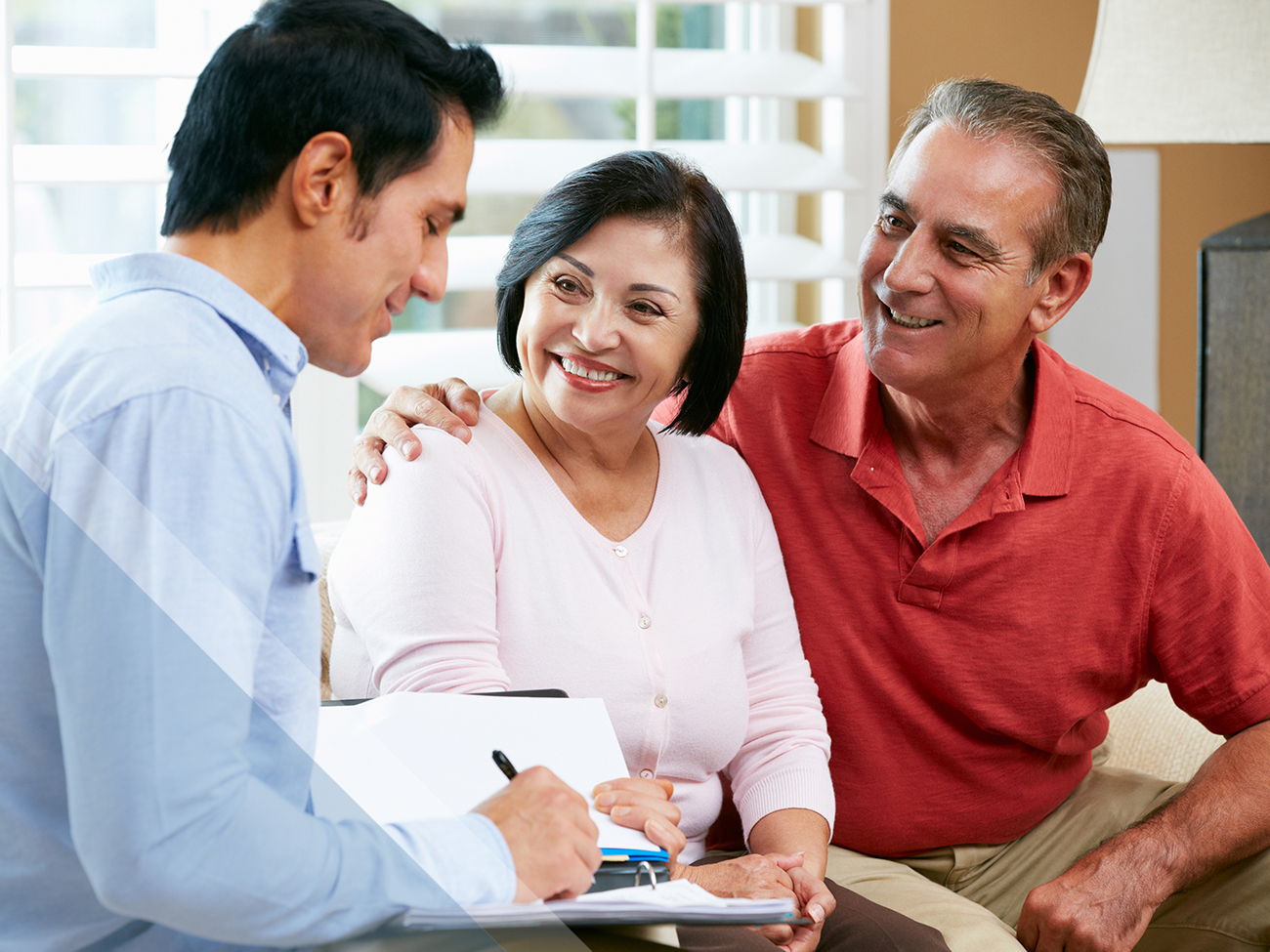 4) What are my biggest
financial risks in retirement?
You want to keep your money safe no matter what retirement brings you. If you don't prepare for the unexpected, you risk losing everything for yourself and your heirs.
That means considering any and all possibilities life could throw your way. Having a plan in place will help you pivot along the way while maintaining your preferred level of income and lifestyle.
In most cases, the largest financial risk when you're retired is the cost of long-term healthcare, either in a hospital, a long-term care facility, or treatment provided in the home.
A number of insurance companies offer contracts that may help reduce these risks, but the cost of the insurance coverage can be very high.
To prepare for the possibility of this added expense, you should consider evaluating the risks and costs within your total financial strategy so you're not caught off guard.
You might find that hiring a financial partner will be the best way for you to come up with a financial plan that covers all your bases.
---
5) I hear and read about people who do their own investing at a lower cost than those who use a financial professional. Why should I pay more to invest?
Only you know what's right for you when it comes to a retirement plan.
Some people can and should take the "do it yourself" approach. Others should not.
Whether or not you choose to go it alone or call in an expert for help will depend on your knowledge, experience, and ability to learn everything you need to know about retiring before jumping in and risking your hard-earned money.
To know what's right for you, ask yourself these questions:
Am I knowledgeable about the investment markets?
Do I have enough experience to create my own holistic financial strategy?
Can I get my questions answered timely and with minimal risk to my principle?
Do I have the extra time that committing to these tasks will require?
Will I enjoy handling my own investments and financial strategy?
Can I avoid being easily swayed by market trends and handle that stress properly?
Is the potential savings worth the risk of going it alone?
If you answered "yes" to these questions, you might want to take your retirement strategy into your own hands to save yourself money.
However, any "no" answers should be evaluated carefully and weighed against the cost of hiring a financial professional to assist you with these important tasks so you can be sure your money is safe throughout your retirement.
---
6) What does it cost to work with a financial professional?
Not all financial professionals are the same. For instance, some financial planners are fiduciaries, meaning they consider you and your family's best interest above all else. Others are not.
You shouldn't work with anyone you cannot trust to have your best interests at heart and you should thoroughly vet anyone you're considering to handle your money.
That said, at most major investment firms, financial professionals are compensated by commissions and in some cases on an annual percentage of the amount invested in other "fee-based" investment accounts. Some also charge annual or hourly fees.
Your total charges will vary based on who you work with, your needs, and the services required to meet your objectives.
No matter who you hire, be wary of those who avoid answering questions on this subject. Always be sure to ask for a description of what services will be provided for the fees and charges you expect to pay.
The last thing you want is to find your advisor and, more importantly, your money unavailable to you when you need it most because of a dishonest financial advisor.
---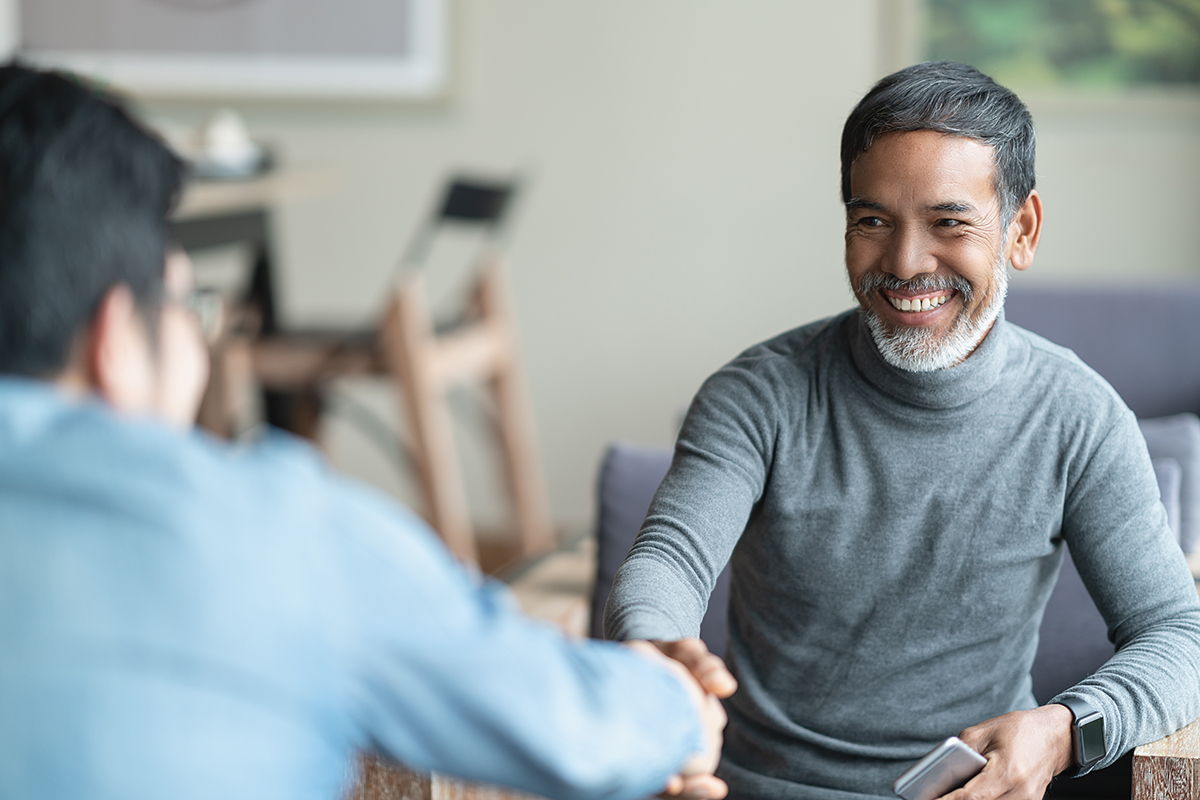 7) Assuming I decide to work with
a financial professional, how can I get started? How can I find someone to help me with my retirement and investment?
We understand that retirement—and planning for it—can feel intimidating and we believe the best way to alleviate your worries is to have a guide on your side who knows what you're struggling with and can help you achieve your personal financial goals.
Finding an experienced professional who has your best interests at heart that you like and trust, however, isn't necessarily easy.
We recommend that you start with people you already know. Or, ask friends, family, and other financial professionals for recommendations based on their experience.
For free advice, listen to our radio show by tuning in to "The Financial Clinic" every Saturday morning or download a podcast on any subject that interests you. Doing so will teach you about finances as well as give you an idea of the type of advisor you're looking for.
The goal is to find someone knowledgeable that you get along with and trust to take care of you and your money for many years to come.
HOW CAN DALE BUCKNER, INC. HELP?
At Dale Buckner, Inc., we understand how daunting retirement can be. Retirement should be fun and exciting, but you may find yourself worrying about where your money will come from or if you'll have enough to support your lifestyle.
To help you feel confident about your future, we create custom retirement plans based on your personal goals and risk tolerance. Our team has a combined 40 years of experience helping thousands of people avoid costly mistakes. With Dale Buckner, Inc. at your side, you can feel secure in your ability to live life to the fullest—even after retirement.
Don't lose any more sleep stressing about retirement.