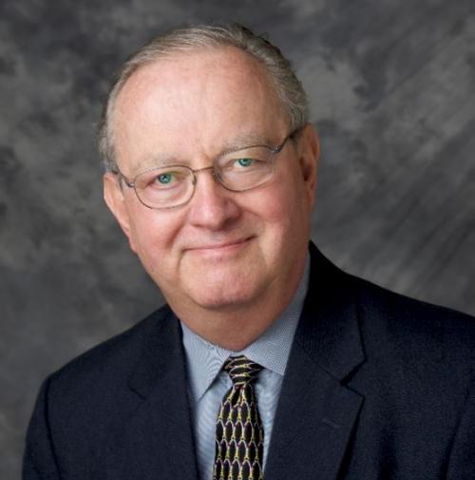 DALE E. BUCKNER MBA, CFP®, AIF®
President
"Helping my clients achieve their financial goals is my passion. Every client has different needs, expectations and desires. I help them attain those dreams with traditional and alternative methods designed to suit each and every individual."
Dale E. Buckner, MBA, CFP®, AIF®
Dale helps clients achieve their financial and life goals by doing Life Stage Planning, an advanced form of the financial planning process taught by the CERTIFIED FINANCIAL PLANNERTM Board of Standards.
Dale is the President of Dale Buckner, Inc, a registered investment advisory firm. He is securities licensed with Series 7, 24, 63, and 65 and has been insurance licensed since 1988.
He has a BBA degree from Texas Tech University and a MBA from ESAN in Lima, Peru. He received the CFP® certification in 1997 and AIF® in 2013. Dale is bilingual in Spanish.
Dale hosts a weekly radio show on Thursdays on Nash Icon FM 107.1 on air from 12pm - 1pm; and Saturdays on KGNC FM 97.5 on air from 10am - 11am, and KXDJ FM 98.3 Perryton, on air from 10am - 11am.

Dale published Make Money, Think Rich in 2014. His book is available on Amazon, Apple, Google, and at select book sellers worldwide in over 140 countries.
Dale supports a wide group of charities including Boy Scouts of America, Westminster Presbyterian Church, Center City Amarillo, Globe News Center for the Performing Arts, Amarillo Symphony, Chamber Music Amarillo, and the High Plains Food Bank.
Dale married Adair Melinsky in 1975. They have resided in Canyon, Texas, since 1983. Adair and Dale have two children, Cameron and Danielle. They have two granddaughters and two grandsons. In his spare time, Dale enjoys gardening, fishing in Alaska and photography.
Get to Know Dale
1. Why did you decide to start Dale Buckner, Inc.?
As a young financial partner, I left my position at a large insurance company to join the firm of an amazing mentor I met named Oliver Streu. Oliver valued integrity and honesty and always tried to do the right thing. He taught me so much about doing what's in the best interest of my clients.
After working for him, I learned what it was like to shift away from the commission-driven sales goals the industry was stuck on, and I was hooked. It took years, but because of his influence and the feeling it gave me to best serve my clients, Dale Buckner, Inc. was born.
2. What special qualifications, awards, or skills do you bring to the job?
In elementary school, I struggled with dyslexia and learning disabilities. It wasn't until I discovered math in the 7th grade that I finally found an aptitude for something and it saved me. Concentrating on solving math problems helped me conquer reading and foreign languages and even helped me place into advanced classes throughout high school and college.
During that time, I spent a summer in Mexico with my grandmother who spoke 7 languages and taught me Spanish. After graduating from Texas Tech University in 1972, I took the graduate record exam in Spanish and earned a full scholarship to a premiere graduate school in Lima, Peru, where I earned my Masters of Business Administration.
3. Why did you write your first book?
During the great recession of 2008-2009, I was so frustrated watching people panic-sell their high quality investments at exactly the time they should have been holding or buying more.
That's when I came up with the idea for my book, though it took six years to get it down on paper. I wanted to help people better understand their own illogical tendencies, both mathematically and psychologically, so that they could use that knowledge to invest their money in a better, safer way.
Because while everyone else struggled during that recession, my clients didn't. Together, we had converted their investments to more conservative holdings late in 2007 and early in 2008, so the money under our management didn't suffer 60% losses everyone else seemed to be seeing.
With that in mind, I wanted to write my book Make Money, Think Rich, so that anyone—even people who weren't my clients—could keep their hard earned money safe no matter what the economy looked like.
4. What is your favorite part of your job?
The friendships I have developed over the years with my clients and staff have enriched my life beyond anything I've anticipated. There's never a dull moment.
I also enjoy using my math skills to anticipate what might be coming next and to keep everyone around me on their toes.
I believe life is rich and marvelous and that doing this job allows me a front row seat to all its wonders.
5. What's a fun fact about yourself?
In my bio I say I enjoy fishing, gardening, and photography, but more specifically, I estimated that I've caught over 10,000 fish during my lifetime, I've gardened since I was eight years old, and I took several photography classes at Texas Tech University in my time.
Don't worry, most of the fish I caught were salmon from Alaska and were caught and released.
I also did a stint as a DJ on the radio in college—which is probably why I started my financial planning radio show back in 1995.